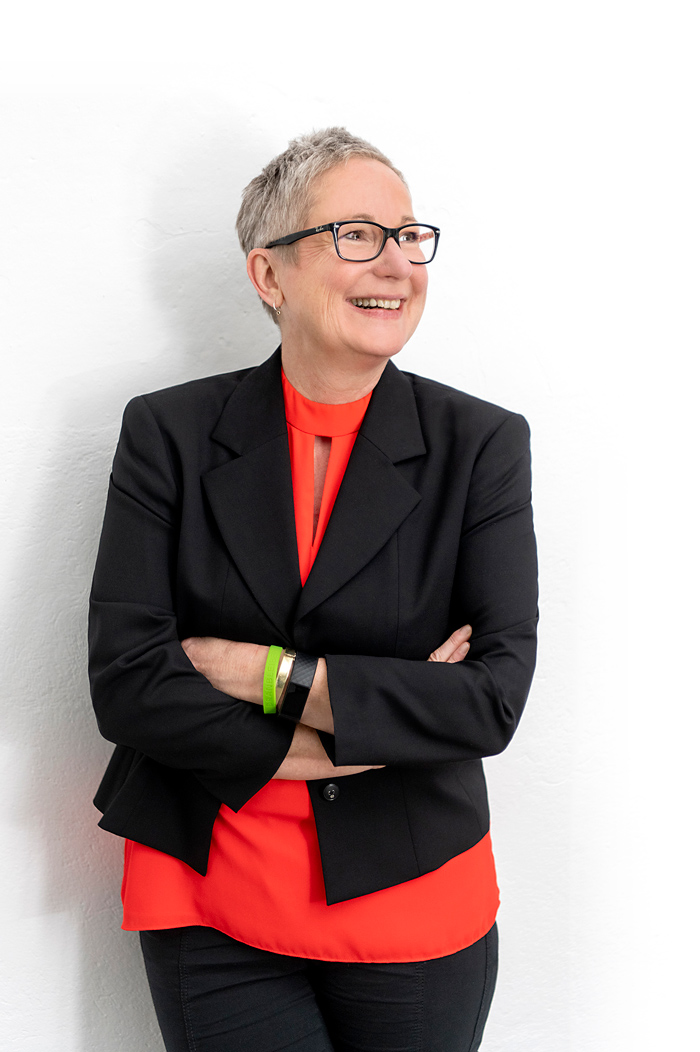 Arrive, find inner peace, draw strength - and continue on the path with inner strength.
This is not about the next self-optimisation, the next but one checklist and the competition against oneself.
My mission
Today more important than ever: Empower the leader
On the plane, we accept the advice without contradiction:
Take care of yourself first, then help others. In the hustle and bustle of constant decision-making, this knowledge is often lost.
Here is the reminder:
Take care of yourself before you take care for others.
Only those who are in good shape themselves can also take care of others in an appreciative and value-added way.
Inner stability is the basis for being able to lead calmly even in turbulent times.
What do you gain from the fact that I exist?
Benefit from my experience, my blueprints, my energy, lightness and passion for a happy and fulfilled life.
To change your perspective with me by your side, to face new and uncomfortable questions, means: focus on growth and connection of all areas of life.
There are possibilities for transformation, but no standard solutions.
Are you ready to awaken your potential for renewal, innovation and the power of something special?
Potential development with courage - for you and your business!
There are times when it's no use ducking and then it's over, or just go into the thicket and wait, because that's the sure way to be sent back to the lot again and again.
Your choice:
You decide, courageously go THROUGH it and grow along the way - let's GROW !
Elke Preuss is truly inspiring. She has the gift of moving people forward, encouraging them to bring out the best in themselves and thus also to make the right decisions.
She looks in places where it can be uncomfortable, but that is the only way to make courageous changes.
Thank you!
Elke is a very motivating coach, she encourages you and helps you to recognise your potential and, above all, to pursue it.
I have had a few coaches in the past, but Elke picked me up in a special way and showed me how to create and implement changes.
I was particularly impressed by the fact that she doesn't play with bubbles like many others.
She knows what she is doing and understands her craft. Mega strong!
Thank you Elke for your help!

1:1 Coaching
In a personal conversation we will find out which offer suits you best.

My courses and programmes
Click here for self-study courses and programmes.
For whom I am there
Doers who realise that it is time for: Courage. Change and: Arrive.
Who trust that it is time for the next steps - with Scout.
Who are ready to ask themselves courageous questions because they know that courage makes more possible!
Who long to become who they have always been.
As a scout, I accompany, pause or inspire and motivate you to grow beyond yourself. Depending on what is needed.
People who are ready to go through the process - even if it doesn't always feel good!
My methods and tools are based on systemic and solution-oriented approaches with a pragmatic approach and holistic impact.
Short paths to amazing solutions.
Encouraging, different, effective!
This is how you find answers that have always been there - WITHIN YOU - with ease and without wasting any more time.
Have the courage to become who you are!
TRAU DIR® - let's GROW! >
Elke has a special way of skillfully integrating coaching into the conversation so that you only notice it when it has already happened.
For me, this leads to me already expressing my own solution/answer before I realise that I am in the middle of the coaching process.
Elke's background is great, so she can follow along in any conversation situation and follow up appropriately. She manages to create a commitment in the conversation, despite all the familiarity, which speeds up the implementation. Highly recommended!
As an encourager, Elke Preuß is one of the outstanding personalities in the training and coaching sector. During a keynote at the Business Factory / Speak Club, she impressed the audience with her impulses, smile and direct implementation tips.

I was allowed to get to the bottom of Elke Preuß in an expert interview and immediately noticed that Elke is on fire for her topic and her clients. So much passion for customers, participants and business partners is impressive and definitely a TOP recommendation for anyone who wants to work with her.
Elke Preuss is an absolutely reliable accountability partner and always encourages me to keep at it and to grow beyond myself. Her positive attitude is directly transmitted and motivates and inspires many to continue pursuing their goals and dreams.
She values time, in everything she does, completely in the sense of the present moment.
Elke does not judge, but inspires and encourages to become the best version of yourself.
Working with Elke means a lot to me and she contributes enormously to my success. She does not compromise on professionalism and standards.
Elke is: The German Lioness!